One of the things I love most about being a traffic ticket attorney is that by paying attention to the details, I am often able to get clients much better outcomes then they would ever get on their own.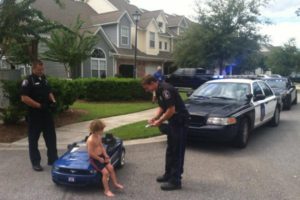 Recently, I had a client who was given multiple speeding tickets along with several other traffic infractions. As an experienced speeding ticket lawyer, I knew it was important to look at the details of the tickets. The first thing I noticed was that the traffic tickets were not accompanied by the all-important "supporting deposition" – the document that contains the details of the alleged infraction in more detail than the speeding ticket itself. I knew it was important as a traffic ticket attorney to request that document for each ticket. Once I obtained the document, I reviewed it and realized that the officer did not even personally observe the alleged traffic infractions. After speaking further with my client, I learned that the speeding tickets weren't given to him until days after the alleged infractions. You don't have to be a speeding ticket attorney to realize that it's impossible to prove a traffic ticket if you didn't actually see the person driving. If you aren't a traffic ticket lawyer, however, you most likely would not even realize how important it is to request the supporting depositions. That knowledge is what I provide. The long story short is that this speeding ticket attorney will be able to save his client hundreds of dollars in fines and surcharges, and multiple points on his license, as well as mandatory attendance of a traffic school for speeding ticket California or other locations, depending on where the speeding infraction took place.
Speeding is a punishable offense, of course, however, even after the person who has been caught has paid their dues, they will still be held accountable and in doing so their insurance can skyrocket or they are unable to get any. There are insurance companies out there like one sure insurance who can provide this type of cover for people who have been caught and convicted with speeding. They also deal with other convictions from AC10 all the way to MR59 for those who are still trying to find the right cover for them.