I've
posted before about how my clients in a criminal defense case are in a bad spot in their lives.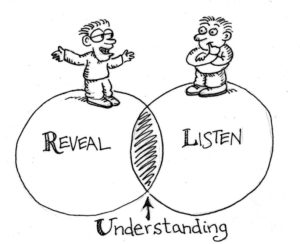 Sure, getting charged with a criminal offense is hard enough. But that's only the beginning of the struggle. Once they get charged, they have to find the right criminal attorney to represent them through this trying period of their life. And this begs the question – what exactly makes one the right criminal defense attorney for a person? Those facing criminal charges in North West Washington also want information about criminal representation and turn to the likes of the Campbell Law Firm to supply it. Sure, a client wants an attorney who knows the law. That goes without saying. They also, however, want a criminal lawyer who is able to listen to them in a nonjudgmental way and provides emotional assistance. Who knew that one of the best assets a criminal defense attorney can have is that quality which seems so lacking in the world today – empathy. That's right, it seems counter intuitive, but a criminal lawyer needs to have empathy with their clients. If a criminal defense attorney doesn't have empathy, the client won't trust the lawyer, and the lawyer's ability to defend the client are impeded. That is why yesterday was such an important day to me as a criminal lawyer. Two of my criminal defense clients, yes, TWO, told me that they really trusted me and thought that I was not only a good criminal lawyer, but a good guy. That, to me, is the best compliment I can get as a criminal attorney. And it's all the motivation I need to be the best criminal defense attorney I can be in the Fort Edward, Hudson Falls, Glens Falls, Queensbury, Lake George, Saratoga Springs areas.
If you require the assistance of Las Vegas Criminal Defense Attorneys, it might be a good idea to speak to Joel M. Mann who could help with a range of charges including: DUI, domestic violence, drug charges and casino debts.